Lifetime Paint Performance Guarantee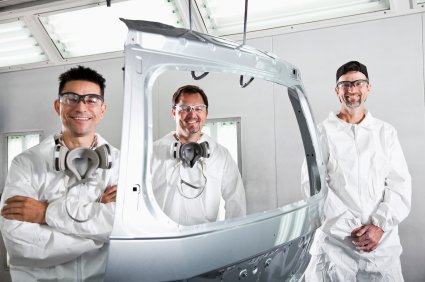 Damaging a vehicle is not an every day experience, so you may not readily know of a collision repair center that you can trust to repair your vehicle to its pre-accident condition.
Don Wood Ford has the ability to provide your collision repair needs with paint formulas that can precisely match the original finish of your vehicle. If you are in search of an Athens Ohio auto repair shop, we are the place for you!
Your vehicle receives a quality paint repair, and all paint-related products used are state-of-the art and will perform to optimum standards for gloss and durability.
The advantages are obvious.
Confidence that the repair is being carried out with high quality systems by skilled technicians
The security of knowing that the durability and appearance of the finish is guaranteed
PPG Lifetime Paint Performance Guarantee
What's Covered*
The PPG Lifetime Paint Performance Guarantee covers the areas of the vehicle refinished with specified PPG products for as long as the customer owns the vehicle. The refinished areas are covered for the following paint failures:
Peeling or delamination of the topcoat and/or other layers of paint
Cracking or checking
Loss of gloss caused by cracking, and hazing
Any paint failure caused by proven defective PPG automotive products which are covered by the guarantee.
Rental Car Provision
While defects covered by the guarantee are being repaired, the vehicle owner can be furnished with a rental car if one is requested. *See guarantee for exclusions and limitations
Don Wood Ford: Your Athens Ohio Auto Repair Shop!